MEDARIS Medical Power Strips – made for the highest security
The medical power strips are made of a sturdy, anodized aluminum body. The individual "Schuko" plugs are secured by a lockable aluminum protective Hood, which prevents each System against not authorized modification. The medical system can not be easily modified by unauthorized persons. Opening can only be done with the help of a tool. The high-quality, smooth aluminum protective hood also protects the socket outlets from liquids, like dripping infusion solutions. The surface can be cleaned very well due to the smooth material properties. The green function control light can also be seen clearly in the closed state and indicates if the power Strip is current carrying. A double Fuse, one in the neutral line and one in the hot line, guarantees a fast reponse time of the Fuses and the transparent power plug helps you to plug the power Strip in Phase.
MEDARIS Medical Grade Powerstrips with 4 or 6 Sockets are available with European CEE 7/7 Plugs and Typ F Sockets for the most of the EU-Countries or Typ E Sockets for France, Belgium. Poland, Czechia and Slovakia.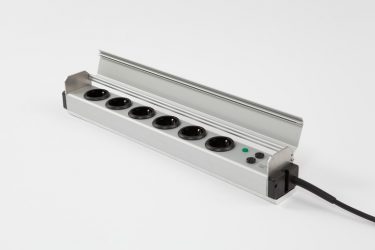 Werth Systems SL-6MED - Medical power Strip with 6 Sockets and 3m Cable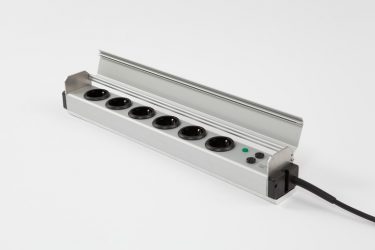 Werth Systems SL-6MED - Medical power Strip with 6 Sockets and 5m Cable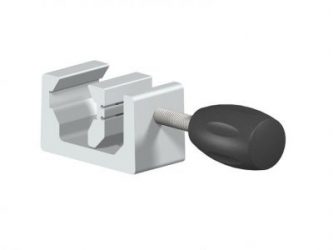 Clamp for Werth Systems SL/SLG  Medical power Strips. For use with Din-Rails or Drip-Stands.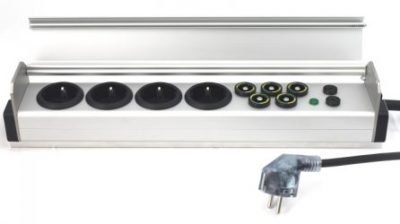 Werth Systems SLG-4MED - Medical power Strip with 4 Sockets and potential equalisation Pins and 3m Cable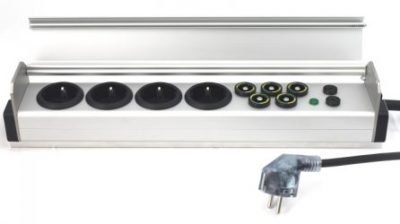 Werth Systems SLG-4MED - Medical power Strip with 4 Sockets and potential equalisation Pins and 5m Cable