WERTH SYSTEMS SLG-4MED - Medical power strip 3m
WERTH SYSTEMS SLG-4MED – Medical power strip 3m
General Details
Contact Form
Documents
Related Products
General Details
Werth Systems SLG-4MED – Medical power Strip with 4 Sockets and Potential Equalisation, 3m Cable

made for the highest security…
easy to install – no extra assembling needed
secures each Medical System against not authorized modifications
Safe – additional Ground Pin, Double Fuse & transparent mains plug to set up the System in Phase
single fault condition approved Design with additional Ground Pins
cost saving -built in Potential Equalisation splitter
child proof lock – protection against accidental contact of the mains supply
durable – Aluminum Housing and rugged 16A Sockets
flexible – mountable on DIN-Rails or Infusion-Stands
easy to check – Green Operation light shows operating state
protection against dripping Liquids
In accordance with DIN EN 60601-1; DIN EN 60601-1-2;VDE 0620-1 02/2010.
Treatment areas may not use standard extension cords, but will need to use a medical grade extension cord. In addition, it prevents accidental detachment. The individual mains plugs are secured by a lockable aluminum protective Hood. Also the IEC60601-1 3rd. Edition demands to have a potential Equalisation installed in each System, which is connected to the mains with a power Strip. Which is already built in in the SLG-4MED. The high-quality, smooth aluminum protective hood also protects the socket outlets from liquids, like dripping infusion solutions. The surface can be cleaned very well due to the smooth material properties. The green function control light can also be seen clearly in the closed state and indicates if the power Strip is current carrying. A double Fuse, one in the neutral line and one in the hot line, guarantees a fast reponse time of the Fuses and the transparent power plug helps you to plug the power Strip in Phase. The mounting plate is always included and already installed. A optional clamp is available to mout the Power Strip on Din-Rails or Drip Stands. There are also colored sockets available. Please ask us if you need any customisation.
Related Products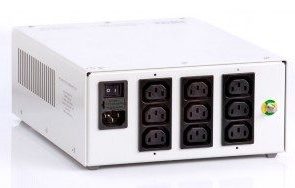 German REOMED A-50W medical isolation transformers with 800VA and 100-130V / 200-250V Support. TUV+NRTL approved according to IEC60601-1 3.1 Edition. Secures each System against high Leakage Current, reduces the risk of an electrical shock and protect sensitive equipment from half-wave failures. Optional Isolation Monitor available.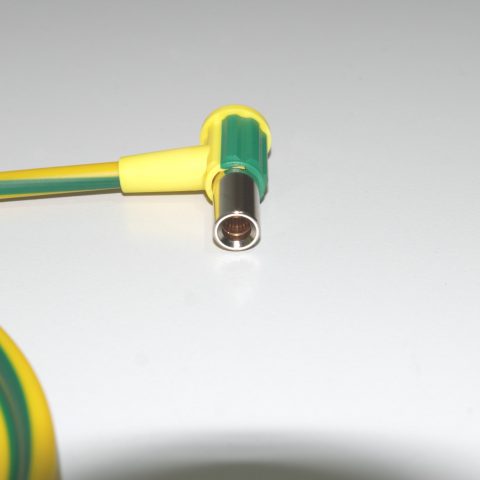 Potential equalization cable with 50 cm length and 6mm2 Cross Section.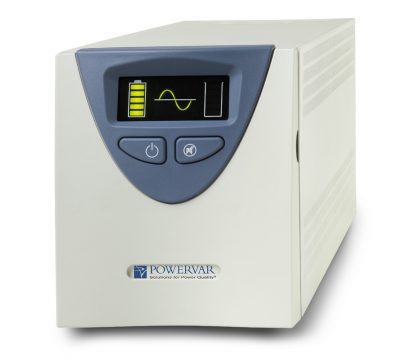 Powervar Security II Medical UPS 420 VA for 230V environments.