Medical Keyboards are very important to prevent a Cross-Contamination in Healthcare environments. Everybody knows that. But the user acceptance of such a solution is very important. Because a Medical Keyboard and Mouse can only solve hygiene issues if the users like to work with it and not replace it.
Following points are required for a reasonable solution:
1. waterproofed housing
2. disinfectable housing
3. high visibility of contamination
4. good tactile feedback of each Key
5. free of harmful substances
6. compliance with Medical EMC EN60601-1-2
7. clear layout close to standard Keyboards and Mouses because of user acceptance
To follow these criterias and to disinficate in accordance to the cleaning instructions will reduce the risk of a possible cross-contamination and the risk of an unstable System.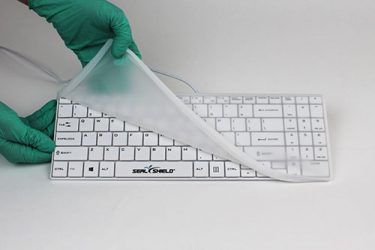 CleanWipe Replacement Cover for SSKSV09 Keyboards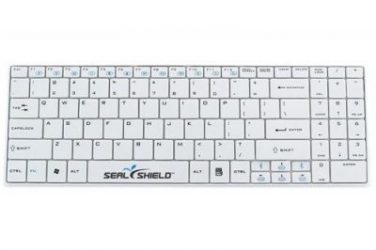 Model SSWKSV099DE - German Layout - wireless